EASY DINNERS FOR BUSY FALL NIGHTS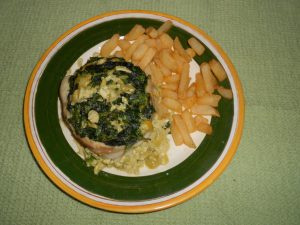 Fall may be the 'busiest' time of year. Getting back into regular routines and adjusting to new schedules, often involving orientations, can be stressful. To those responsible for providing dinners, it's even more so because the time to prep has to be figured into their day as well. The choice of meal can be a problem too. Sometimes it has to be delayed, and occasionally served in shifts, which means it has to hold well, or be a quick-fix.
As a provider, read Mother, who was often involved in school activities, I had a couple of other requirements. The dinner had to be easy to clean-up and not involve a cooking method that could necessitate a wardrobe change- NO frying, even sautéing.
Over the years, I collected several recipes that I turned to each September. Please check the site Archives for Sept. 2013 Quick Weekday Dinner Recipes for Busy Families and Sept.2015 Amazing Back-to-School Dinners. Simply click BLOG on the header and then select the month and year from the drop-down box on the right side of any page. This year's entries are a whole new group of recipes and perhaps a bit more upscale, but still well within my requirements.
Unlike past years, some of these recipes require sides. My go-tos are usually frozen French Fries, or Couscous cooked with an envelope of bouillon granules, 1 Tbs. dried parsley and ½ tsp. lemon juice. Of course, a can of sweet potatoes, red beets, or (1) 15oz. can of creamed corn, plus (1) 8 oz. can of whole corn mixed with 2 eggs and sprinkled with cinnamon, microwaved for 2 min.to make a quick corn pudding are also side solutions, as are the many available packaged rice and pasta mixes. Only one recipe will need a vegetable as well.
Most of the dishes below can be made ahead and refrigerated for days, even frozen and finished in the oven or microwave. All will make your weeknights easier.
Make Ahead Beef Skewers: Serves 4 –A make-ahead, easy cook meal. Can be cooked in shifts.
½ cup oil-canola preferred
1/3 cup Teriyaki sauce
2 Tbs. Soy sauce
3 Tbs. red wine vinegar
¾ tsp. mustard powder OR 1 tsp. spicy brown mustard
½ tsp. garlic powder OR 2 tsp. fresh minced
1 ½ lbs. lean beef in 2 inch cubes-round, or chuck
2 medium zucchini in 2 inch slices
2 medium summer squash in 2 inch slices
1 red (or other color) bell pepper in 1 ½ inch pieces
(12) 10 inch skewers
Mix first 5 ingredients for the marinade. Alternately thread the meat and vegetables on the skewers, place in a glass or ceramic pan and pour the marinade over. Cover with plastic wrap and refrigerate for up to 4 days. Uncover and broil (allowing dish to warm a bit) 4-6 inches from heat for 4-5 min. Turn and finish cooking to taste. These arealso great for grilling.
Flounder Rolls: Serves 4- Quick cooking, easy to prepare. Can be cooked in shifts.*
I devised this some years ago, for a child who loved spinach but hated fish. Then I was surprised to find out it freezes well using fresh fish, and can be cooked frozen, simply add 6 to 8 min. to the cooking time. Otherwise, just use frozen flounder or tilapia.
4 fish fillets – divided in half lengthwise
(2)10oz boxes of frozen chopped spinach – thawed and drained
2 envelopes chicken or beef bouillon granules
2 eggs
Ground nutmeg
2 tsp. butter
1 lemon quartered
Toothpicks
In a bowl, mix the bouillon packets and the eggs with the spinach, making sure they're well combined. Divide the mixture into 8 portions, and roll a strip of flounder around each, tail end over the thicker one, leaving enough overlap to secure with a toothpick. Alternately, for larger rolls, divide the spinach into 4 portions and wrap each with 2 pieces of fish over lapping on each side. Press the tops and bottoms to compact the filling.
Preheat oven to 350 degrees, and melt the butter in an ovenproof dish large enough to hold the fish rolls comfortably. Using a spatula, transfer the rolls to the dish, but be sure they are upright and the sides are straight. Sprinkle the tops with nutmeg, and bake about 20-25 min. until fish is very white and opaque, and eggs bubble out of the top making a white foamy sauce. Serve at once with pan juices. Garnish with lemon wedges.
* Can be frozen if using fresh fish, just allow about 5-8 min. of extra cooking time. Otherwise cook within 24 hours of making them, but store well chilled and covered.
Marinated Chicken in Orange Sauce: Serves 4- A make ahead, easy cooking recipe. Can be served in shifts*
1 cup orange juice-preferably fresh
1 Tbs. orange zest
4 Tbs. fresh lemon juice
1/3 cup honey
1 Tb. Worcestershire sauce
2 tsp. dried tarragon
1 tsp. spicy brown mustard
Salt and pepper
4 boneless, skinless breasts or skinless thighs
Place the chicken in a glass or ceramic dish. Mix the first 8 ingredients and pour over; cover, marinate refrigerated overnight. Allow dish to warm a bit and then bake in a preheated 350 deg. oven 30 min. (40 for thighs) basting at least once. Plate and serve hot, with sauce over.
*This dish cooked, can be frozen. Cook about 5 min. less and reheat in 350 deg. oven for about 15 min. To cook it in shifts-prepare dish and set aside a portion. Reheat portion in the microwave for 2 min.to serve.
Linguine Salad with Ham and Vegetables: Serves 4-Can be frozen and eaten cold, room temperature or warm in shifts. Smoked turkey can substitute for the ham.*
8 oz. – 1 full 8 oz. cup frozen cut green beans or chopped broccoli – cooked(easily done in the microwave)
(1) 14 oz. can seasoned diced tomatoes- Italian or Mexican
½ lb. Deli sliced ham julienned or smoked turkey
½ cup grated Parmesan
¼ cup Monterey Jack cheese shredded
1 medium onion in thin slices
(1) 2.25 oz. can sliced black olives – drained
½ cup oil
¼ cup cider vinegar
1 pkg. Good Seasons dressing mix
8 oz. cooked linguine
Optional for serving, toss with 1 ½ to 2 cups 'baby' spinach leaves, stems removed
Mix the dressing packet with the vinegar and oil; measure out 2/3 cup and save the rest for another use. Place all the other ingredients in a large bowl and toss with the measured dressing. Serve at room temperature, warm slightly or chill for later. Toss with or bed on spinach if desired, just before serving.
* Freeze, well covered. Thaw in the refrigerator and it's ready to eat or be heated.
Couscous with Sausage and Vegetables: Serves 4-Can be made2 days ahead and served in shifts*
½ lb. Pork or Turkey link sausage Or 2 pkgs. Brown 'n Serve sausage
3 cups cooked couscous*
1 each- medium zucchini and summer squash – cut in half lengthwise and sliced
2 small carrots -sliced
1 small onion cut in half and sliced
1 red bell pepper in large dice
¼ tsp. garlic powder
2 Tbs. oil
¾ tsp. curry powder
¾ tsp. cumin
½ tsp. crushed red pepper
1 cup vegetable bouillon
Salt to taste
1/3 cup chopped fresh parsley or 1 ½ Tbs. dried
Heat the oil in a medium pot with a lid and sauté the vegetables until soft, about 5 min. over medium heat. Remove vegetables to a plate and cook couscous* in the same pot, as directed on box. Return vegetables to the pot, with any juices, add the spices and bouillon; cover and let stand for 5 min. Meanwhile cook sausage in the microwave until most of the fat is exuded. Drain fat, slice sausage. The smaller ones in 4 pieces, larger links in about 6 slices each. Add sausage and parsley to couscous mix and adjust salt. Serve at once or refrigerate and reheat in the microwave as needed.