See How Eggs Can Make The Meal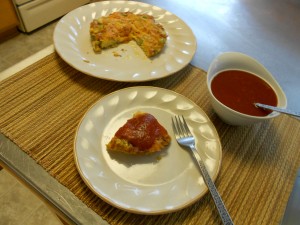 The Lenten season is here, prompting people, including me, to make dietary sacrifices, joining those who made New Year's resolutions to give up certain foods, in the 'special meals' corner. However, one item that generally remains acceptable to all is the egg. Self-contained, high in protein, low in calories, carbs and fats, quick cooking yet amazingly filling for its size, the egg has long been touted as the perfect food. Certainly, being such a vital ingredient in so many dishes, pasta, pastry, casseroles, custards etc. it's one of the most versatile. So versatile in fact, that it's claimed each of the 100 pleats in a chef's toque, or hat, represents a way to cook an egg.
Eggs are so much a part of our normal diet that we tend to take them for granted and assume we know everything about them. Still, there are a few guidelines that are good to bear in mind when buying, storing and using eggs. The fresher the egg, the firmer the yolk, the more the white will adhere to it in cooking and the fewer the air pockets inside the shell. This is why a fresh egg sinks in a bowl of water, while an older one stands on end and old one floats. On the other hand it's why an older egg aerates faster, therefore whipping better, and shells easier.
Eggs should always be cold, placed on the top shelf, not the door of the refrigerator. They can keep for a month properly stored. To insure this reverse them in the carton after two weeks. Never buy eggs even from a farm market if not chilled and always check a carton for any cracked ones. If one does crack, remove it from the shell and store it in a sealed jar in the fridge for up to 3 days. If a cracked egg has leaked into the carton and other eggs are stuck, gently sponge with cool water to loosen and store in a dry carton. Clean all utensils used for eggs in cool water too, because hot water causes any residue to cook and stick. Keeping eggs in cartons is advisable because they insulate against the eggs absorbing odors from other foods. Placing the cartons on their side, making sure they won't open, will center the yolks for a better appearance when hard boiled.
The best way to boil eggs is to place them covered with water on a hot burner, bring to a boil and remove from the heat to rest for about 3 min. for soft boiled and 15 min. for hard. To avoid a dark ring around the yolk, plunge them into ice water as soon as finished. The cold water makes shelling easier, and eggs one week or older will shell better because of the air pockets.
For other presentations, eggs cook and whip better when brought to room temperature first. To help them maintain their shape when poaching or frying, open them into a cup and then gently slide them into a heated pan. Poached eggs will hold together better and pick up a bit of flavor if a dash of vinegar is added to the water. Milk, wine, broth and tomato juice can also be used to poach them.
If a recipe calls for eggs to be separated, do this over a cup as well, putting the yolks in one bowl and the whites into another. If any yolk gets into the white, put the egg in a third bowl and clean the cup before continuing. Egg whites are tricky. They will not whip unless every utensil in contact with them is clean and dry.
Store opened eggs in closed containers in the refrigerator; whites for 5 days, yolks for 3. Whole eggs can be whipped slightly and frozen for several weeks, thaw to use. Each whole egg will equal about 3 1/2 Tbs. frozen eggs. To substitute whites for whole eggs generally, use 2 whites per egg. For accuracy use 3 Tbs. whites per egg. For ease of measurement, lightly whisk whites with a pinch of salt to loosen the texture. To replace a yolk, use ½ an egg white or 1 Tbs.
Finally remember that eggs can carry Samonella and only heat kills it. The best precaution is to avoid eating them raw. Later in an Easter posting, knowing the popularity of Eggnog at that time, I'll be giving my totally safe recipe, which looks and tastes like the real thing. For now, let's just enjoy the "incredible, edible egg" and ways it can be prepared for Lenten and/or diet meals.
Eggs Aurora: Serves 4
8 oz. can tomato sauce – optionally use a variety of bottled spaghetti sauce.
2 tsp. dried basil+ extra for garnish
4 large eggs
Pour sauce into a 10 inch skillet, stir in basil. Heat through over medium and break the eggs into the pan, keeping them separate. Cook over medium until set-2 min. Reduce heat to low, cover pan and cook until egg yolks are done to desired degree. Carefully plate each egg separately or, optionally on a slice of toasted artesian bread or a mound of brown rice or other grain. Spoon the sauce over and serve at once with a green salad and a loaf of crusty bread. This dish can be topped with grated cheese as well.
Eggs Florentine: Serves 4
(1) 10 oz. box frozen chopped spinach
4 eggs
1 tsp. salt OR lemon pepper
Pinch nutmeg
Grated Parmesan cheese
Thaw and drain the spinach in a sieve until it is moist but not wet. Mix in the seasoning and nutmeg then divide it between 4 greased custard cups or ramekins. Top with a raw egg and sprinkle with cheese. Place cups in a pan with ½ inch water and bake at 350 deg. 15 min. or until eggs are set. Double ingredients and cook in ramekins for a dinner service. Excellent with a mock Mornay sauce. See Curry sauce recipe below*
Frittata; Serves 4
Count on using about 1 cup vegetables, leftovers or canned are perfect. If using frozen or raw, they must be sautéed or blanched first. Frittatas are also forgiving. If one sticks and won't slide onto a plate, slice it in wedges and serve it in the pan.
4 large eggs
1 cup vegetables*
2 Tbs. oil
Dash of baking powder
1/3 cup milk or water, or milk + water to equal this amount
Pinch salt
¼ tsp. curry powder
¼ tsp. paprika
Ground pepper to taste
Optional toppings- for example ¼ cup grated cheese or 1 cup tomato sauce.
Cut vegetables to ½ inch size or thin slice *
In a bowl, lightly beat the eggs, with all other ingredients except the oil and the vegetables. Heat the oil in an 8-9 inch skillet over medium.  Turn on the broiler. Sauté the vegetables, or if cooked, turn them over in the oil to coat and warm. Reduce the burner heat to medium-low and pour in the eggs. Cook, gently pulling the eggs away from the sides of the pan, and tilting it to allow the uncooked portion to run into the spaces, until the eggs are fairly set, but still quiver in the center. Put the pan under the broiler, until the top begins to tan and all the eggs are cooked. Add the cheese, if using, before broiling and the sauce as serving. Be sure the skillet handle is oven-proof. Slide the frittata onto a plate to serve.
* If not using leftovers, substitute an equal amount of cooked fresh or frozen vegetables lightly parboiled if necessary.
* ½ cup diced meat can replace ½ cup of the vegetables
Scrambled Eggs:  For 2 servings
4 eggs
1 ½ Tbs. water
½ tsp. salt
1-2 Tbs. butter
Dash of Tabasco or other hot sauce
Beat the eggs with the water, salt and hot sauce lightly with a fork. Melt the butter in a 10 inch skillet over medium-low heat. Add the eggs and using a wooden spoon, continually push them from the edges of the pan with long, slow strokes until they are set. Serve at once.
Add Ins: ½ cup diced ham, diced tomato, leftover vegetables, – especially potatoes au Gratin or scalloped— diced onion and peppers (frozen is fine, simply sauté them in the pan for 3 min. first or microwave them for 1 min.) or 1-2 Tbs. fresh OR 1 tsp. dried parsley.
Variation-Scotch Woodcock: Substitute 3 Tbs. Dry sherry for the water and serve the eggs on toast spread with anchovy paste.
Tomato Cups: Serves 4
4 tomatoes that fit well into 4 custard cups
4 eggs
Salt and pepper
Grease the custard cups. Cut the tops off the tomatoes and remove the seeds and place in the cups. Break an egg into each tomato, sprinkle with salt and pepper. Place cups in a pan with ½ inch water, cover lightly with foil and bake at 350 deg. for 15 min until eggs are set. Optionally garnish with a few drops of Worcestershire sauce. This is an excellent luncheon dish or a side..
Classic Quiche Lorraine: Serves 4
Quiche is a dish that allows a lot of room for variety, yet is quite simple to prepare. If one of these won't be enough for your family, make two and use different ingredients. Think of it as if you were making pizzas with different toppings.-but here it's bottoms!
(1) 9 inch deep dish pie shell-store bought is fine– baked
1 Tbs. butter
4 oz. sliced mushrooms— canned will do –optional
1 small onion diced
4 eggs
1 cup light cream or whole milk
½ tsp. dried mustard OR prepared Dijon mustard
1 cup shredded cheese -Swiss usually preferred
Salt and pepper.
½ lb. crab, lobster or crumbled cooked fish meat. This is an excellent venue for imitation seafood
Dash of ground nutmeg
Paprika and dried parsley
Melt butter in skillet add mushrooms and onion and cook until they render their juice.-about 3 min. Line a 9 inch pie plate with the crust. Put mushrooms, onion and bacon in the bottom of the pie shell add seafood and cover with the cheese. Then pour over the eggs beaten until frothy with the milk, mustard and salt and pepper to taste. Sprinkle with the nutmeg, garnish with the paprika and parsley and bake in a preheated 400 degree oven for 15 min .Reduce heat to 325 degrees and bake for 30 min. more. Allow to stand 5 min. before cutting.
Easy Spinach Salad: Serves 4
10 oz. bag of baby spinach leaves
4 hard-boiled eggs
4 oz. sliced raw mushrooms
8 oz. bottle of Parmesan Salad Dressing
Gently toss the spinach and mushrooms in enough dressing to lightly coat the ingredients. Divide among 4 plates and garnish each with a quartered hard-boiled egg. Pass the dressing in case anyone wants more. Excellent with warm artesian bread. A great quick meal.
Vegetable Wraps: Serves 4
(6-8) 8" flour tortilla wraps
1 medium zucchini
1 medium summer (yellow) squash
1 large onion
1 large rib of celery
1 green Bell pepper
1 red Bell pepper
2 plum tomatoes diced
4 hard -boiled eggs sliced lengthwise
1 Tbs. oil
1 Tbs. balsamic vinegar
Salt and pepper to taste
¼ tsp. garlic powdered
¼ tsp. dried rosemary
½ tsp. dried basil
½, tsp. dried oregano
4 oz. cream cheese
1 cup plain yogurt – preferably Greek
4 –6 red radishes—thinly sliced in a separate bowl
Mix the cheese and yogurt in a bowl and chill until serving. Halve the squash, the zucchini and the onion crosswise, and then slice them lengthwise in thin strips. Slice the peppers lengthwise into strips and slice the celery thinly crosswise. Put these vegetables in a microwave safe bowl and toss with the oil, vinegar, herbs and seasonings to coat. Microwave them on high about 2 min. until crisp tender. Add tomatoes and microwave 30 sec. more. Add the eggs. Toss gently. Have the tortillas ready on a plate, wrapped in a towel or napkin. Microwave them 15-20 sec. to warm.
Place the bowls of cheese mix, vegetables and radish slices along with the plate of warm tortillas on a table and let everyone fix their own.  These can also be served in Pita pockets.
Eggs in Curry Sauce;  Serves 4
8 hard-boiled eggs
(1) 4oz.can mushroom slices – drained
(1/2) 14oz. can diced tomatoes – drained
2 cups milk
4 Tbs. Flour
4 Tbs. butter
½  tsp. curry powder or to taste
Salt and pepper
¼ cup chopped ripe olives – optional
8 slices of toast
Boil eggs, shell and keep warm. Bring butter to a foam over medium heat and stir in flour until a smooth paste forms (a roux). Add milk quickly, return to medium heat and stir constantly until mix thickens into a smooth sauce. Stir in curry, tomatoes, mushrooms and olives if using, salt and pepper. Heat through. Halve eggs length wise and place 2 pieces of toast on each plate. Put 2 egg halves on each piece of toast. Spoon sauce over and serve hot.
*For mock Mornay sauce follow recipe above omit curry, substitute half and half or light cream for milk and add 1 Tbs. grated Parmesan for each cup of liquid.