A New Look At Slow Cookers And Their Uses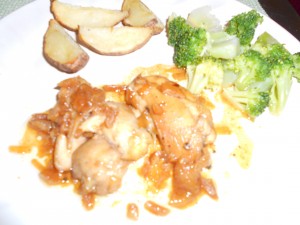 Slow cookers were introduced to much applause in the 1970s. Since then their popularity has faded and revived at consistent intervals of about 20 years, the late 1990s and again this winter. Perhaps it's a generational thing, perhaps it's related to prolonged, severely cold weather. Certainly that could be the case this year, but never-the-less, slow cookers have proven that though they may be considered passé for a while, they have staying power as useful appliances.
There's no doubt that part of their popularity down time is due to their nature. Slow cooking implies well done food as in soups and stews, which are associated with cold weather. So they're function is regarded as seasonal. On the other hand, many of these slowly cooked "winter" dishes are acceptable served chilled.
Italians are very fond of Minestroni with kale or spinach and pasta as a summer lunch. Many hearty soups can be cooked ahead and served chilled. Cold bean soups, with a salad make excellent warn weather meals. A friend slow cooks pork roasts in barbeque sauce, until meltingly tender, then shreds the meat. Her "Pulled Pork" sandwiches, topped with slaw, tomatoes and other goodies, are the anticipated highlight of her summer parties for all ages. Meatballs are another great yard party favorite, especially in sandwiches for kids or as Hors d'Oeuvres. They can be made days ahead and frozen, then simmered in sauce and served from a slow cooker.
It's also nice to have dinner cooked and ready when one gets home from work, or totally prepared to serve when guests arrive. This aspect appeals to our A.S.A.P. mentality. What may not appeal is having to wait for a dish to cook if it doesn't fit our schedule. I've heard people say that the recipes with less cooking times can cause conflicts and they don't bother with them anymore because it's easier and faster to make similar recipes the traditional way.
Speaking of traditional cooking methods, our narrowing world and expanding tastes have led to a variety of new cuisines and/or innovations in familiar ones, being presented to us. Logically, these new experiences are introduced in their simplest, quickest forms, so that we may accept, understand and copy them. Though these cuisines do contain dishes that could be made in a slow cooker, might even benefit from it, they are not the ones we come to know The frying pan has become the sauté pan, capable of producing the whole entrée, not just ingredients. So the slow cooker sits on the shelf with the stew pot and soup kettle.
In fact, it is faster and if not easier, certainly no more work, to make some recipes the traditional way. Personally, I find that any recipe requiring me to brown the meat and/or vegetables and deglaze the pan usually needs very little effort and cooking time to finish. Often I can do this in the same pan, even pause the cooking and finish later. It eliminates having to haul out the slow cooker and clean that too.
Of course browning ingredients and gathering the flavors it creates is a big plus for traditional cooking. On the other hand, one of the best features of slow cooker preparation is that it restricts use of fat. Some recipes may request oil, but not other shortenings, and it demands that meats be well trimmed. Another advantage is that, because of the extended cooking time, it stipulates cheaper cuts of meat, which have a lower fat ratio. Slow cooker recipes also instructed removing chicken skins long before it became popular or was recommended for healthier diets.
So where is this discussion of slow cookers leading? First, to urge you to learn the pros and cons of slow cookers, and to get to know your own appliance. Different makes and sizes handle tasks differently. Second, to convince you that just because the food writers move onto more seasonal dishes, you don't have to store the slow cooker away with the winter coats. Third, and most important, pick and choose recipes. Learn which are better in the slow cooker and which you prefer the traditional way.
This choice doesn't have to be set in stone either. If you don't have hours to watch over a family recipe for stew, but hunger for it, you can convert it to a slow cooker recipe. Likewise, if there's a slow cooker recipe you want that night, you can change it to a traditional one. You'll find a conversion chart below and some examples A few other tips are.
1)Just remember that slow cookers don't allow moisture to evaporate as traditional cooking methods do, so reduce the liquid often by half.
2)The best thing to do when adapting a recipe is to find a similar one in the desired cooking method, and compare the ingredient amounts especially the liquid.
3)Vegetables may not cook as fast as the meat, and should be used in smaller sizes or cut in chunks. Examples–baby carrots and, pearl onions in place of regular. Check example recipe for correct size.
5) Though it may be used to keep a cooked dish warm for serving, never reheat in a slow cooker. If food has cooled remove it and always follow the directions for your appliance.
CONVERSION CHART
IF RECIPE SAYS                               COOK ON LOW                               COOK ON HIGH
15 to 30 minutes                                  4 to 6 hours                                       11/2 to 2 hours
35-45 minutes                                       6 – 10 hours                                       3 – 4 hours
50 minutes to 3 Hours                             8 to 18 hours                                     4 to 6 hours            
Below are 3 recipes for Coq au Vin a classic one, a slow cooker one and a stove top adaptation to make in a sauté pan. The use of tomato paste in the slow cooker version is to give brown color to the sauce, not to alter taste. It compensates for browning the meat prior to putting it in the oven in the traditional method. This is a classic European use of the ingredient where coloring agents like Kitchen Bouquet and Gravy Master are not available, nor desired.
Comparing the ingredient amounts in these three recipes is the best way to illustrate how recipes can be converted. Then it's just a matter of consulting the time frames on the chart.
Classic Coq au Vin; Serves 6
½ lb. pearl onions – peeled if necessary
2 stalks celery chopped – optional
1 Tbs. oil
3 Tbs. butter
6 large pieces of chicken-split breasts, thighs and legs or breasts with wings-skin removed
1 clove mashed garlic
¼ cup flour
6 slices bacon-cut in 1 ½ inch pieces
1 ½ cups red wine
11/4 cups chicken stock
1 bay leaf
½ tsp. dried thyme
1 ½ cups sliced mushrooms
Salt and pepper to taste
Parsley to garnish
Crisp the bacon in a large skillet, remove. Add the oil and 2 Tbs. butter to the pan and brown the chicken. Remove to an oven-proof casserole with the bacon. Melt the other 1 Tbs. butter in the pan, stir in the flour and cook until brown. Add wine, stock and herbs, bring to a low boil then simmer and stir until thickened. Add celery, garlic and onions, stir to mix adding salt and pepper and pour over chicken. Cover casserole and cook in a preheated 325 deg. oven for 30 min. Uncover, add mushrooms and continue to cook for 10 min. Remove bay leaf, skim fat if needed, adjust seasoning and serve hot garnished with parsley.
Slow Cooker Coq au Vin; Serves 6
2 cups frozen pearl onions thawed
6 boneless, skinless chicken breast halves
1 clove minced garlic
3 Tbs. flour
4 slices bacon- cut in 11/2 inch pieces
½ cup red wine
¼ cup chicken broth
¼ cup tomato paste
1 tsp. dried thyme
1 cup sliced mushrooms
1/8 tsp. pepper
Parsley to garnish
Crisp bacon in a sauté pan, drain and crumble. Layer ingredients in the cooker beginning with onions, then bacon, mushrooms, garlic, thyme, pepper, chicken, wine and broth. Cook on low 6-8 hours. Remove chicken and solids, cover and keep warm. Cool ½ cup cooking liquid in a bowl. Turn cooker to HIGH. Mix reserved liquid, flour and tomato paste until smooth. Stir into cooker pot, cover and cook 15 min. until thickened. Pour over chicken and vegetables, garnish with parsley and serve hot.
Skillet Coq au Vin; Serves 6
3 slices bacon in 1 inch pieces
6 boneless, skinless chicken breasts
2 Tbs. butter
2 Tbs. oil
1 medium-large onion diced
4 oz. can mushroom stems and pieces
¾ cup red wine + more if needed
¾ cup chicken broth + more if needed
1 tsp. dried thyme
Pepper and salt to taste
Parsley to garnish
Brown bacon until crisp, drain, crumble and pour off fat in pan. Melt 1 Tbs. butter with 1 Tbs. oil in a skillet and brown chicken, adding more butter and oil as necessary. Sauté onions until soft, add mushroom and thyme, add broth and deglaze pan, add red wine. Return chicken and bacon to pan, add pepper and salt to taste, cover and cook over medium-low heat for 40-45 min. checking occasionally on fluid level, Sauce will thicken, but if level is too low, add more wine or broth. Adjust seasonings and serve hot, garnished with parsley.
***
Slow cookers do not brown, crisp or produce golden crusts, so don't attempt to convert any recipes requiring those things. Also, though microwaves require little fluid too, the principles of cooking food are totally different. Microwave recipes must first be converted to traditional cooking before they can be converted to slow cookers.
All these things having been said, with the warm weather coming, give some thought to the ways your slow cooker can continue to be of use in the months ahead. There are soups to be made and chilled, side dishes for barbeques, sandwich fillers, like the pulled pork mentioned above. Though you can't re-heat in a slow cooker, dishes such as meatballs in sauce can be made and kept warm through serving time in them—very handy!
Next week while we're in the Lenten season, I think we'll look at some fish dishes. See you then!